Utilising the DeliverEX® platform, Evox is developing a pipeline of drugs leveraging the exosome's unique ability to deliver drugs to cells and tissues that are currently inaccessible by conventional means. Exosomes are nano-sized vesicles and present a safe and potent modality for precision delivery of advanced payloads, including AAV vectors, genome editing modalities, and RNA therapeutics. Evox is focused on creating the next generation of genetic medicines by advancing a pipeline of exosome-enabled gene therapies and genome editors. These transformative therapeutics have the potential to benefit the lives of many patients, particularly those suffering from rare genetic diseases.
Discovery
Pre-clinical
Clinical
Discovery
Pre-clinical
Clinical
Indication:
Phenylketonuria (PKU) is a rare, inherited disorder that leads to a toxic accumulation of the amino acid phenylalanine in patients. PKU is caused by an autosomal recessive error in the phenylalanine hydroxylase (PAH) gene, which results in a deficiency of the enzyme needed to break down phenylalanine. Untreated PKU leads to irreversible intellectual disability, microcephaly, motor deficits, eczematous rash, seizures, developmental delay and psychiatric symptoms.
Unmet need:
The worldwide prevalence is 6:100,000 (Europe 8:100,000 & Americas 5:100,000). Dietary interventions are insufficient and current approved therapeutics do not reconstitute the normal biochemical pathway​. Only 10% of PKU patients are treated with a therapeutic, therefore physicians and patients are seeking new treatment options.
Programme:
Evox is developing an exosome-delivered AAV encoding the phenylalanine hydroxylase (PAH) enzyme, which may have several significant advantages over other gene therapy approaches. Exosome-delivered AAV significantly improves cellular delivery and increases transgene expression in animals, thereby lowering the AAV dose needed. Exosome-delivered AAV demonstrates resistance to neutralising antibodies in animal models suggesting that repeat dosing may be possible.
Discovery
Pre-clinical
Clinical
Indication:
Cardiovascular diseases
Unmet need:
In the vast landscape of cardiovascular treatments, there remains a high unmet need for more targeted and potent therapeutic interventions. Despite >100 known monogenetic heart diseases, preclinical successes have failed to translate into the clinic. Cardiomyocytes are largely refractory to standard viral (AAV) and non-viral gene therapy vectors.
Programme:
Evox is focused on enhancing the precision of gene delivery to cardiomyocytes using exosome-delivered AAV. Preclinical data has demonstrated this approach can deliver genetic medicines safely and effectively to cardiomyocytes, even in the presence of neutralising antibodies, potentially offering new treatment options for those affected by heart diseases. This programme is in partnership with Icahn Mount Sinai with Evox having an exclusive option to the technology.
≤ 5 neurodegeneration targets
Discovery
Pre-clinical
Clinical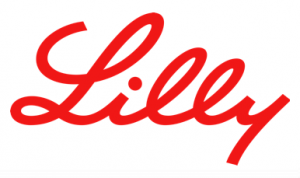 Indication:
Neurological disorders
Programme:
Exosomes represent a unique delivery modality for RNA therapeutics, due to their natural origin, bioavailability, tolerability, and engineerability. Evox is researching the use of small interfering RNA (siRNA) loaded, CNS-targeted exosome therapeutics against neurodegenerative disease targets. This programme is in partnership with Eli Lilly.