Utilising the DeliverEX® platform, Evox is developing internally and with partners a pipeline of drugs leveraging the exosome's unique ability to deliver drugs to cells and tissues that are currently inaccessible by conventional means. We are advancing towards the clinic a pipeline of fast acting biologics, as well as developing long-acting nucleic acid-based drugs. These therapeutics will have a transformative impact on the lives of patients suffering from rare diseases where there are currently few, if any, treatment options.
Discovery
Pre-clinical
Clinical
Discovery
Pre-clinical
Clinical
Evox is developing an exosome-delivered AAV encoding the phenylalanine hydroxylase (PAH) enzyme, which may have several significant advantages over other gene therapy approaches. Exosome-delivered AAV significantly improves cellular delivery and increase transgene expression in animals, thereby lowering the AAV dose needed. Exosome-delivered AAV demonstrated resistance to neutralizing antibodies in animal models suggesting that repeat dosing may be possible.
Discovery
Pre-clinical
Clinical
Argininosuccinic aciduria (ASA) is a rare genetic disorder characterized by a deficiency or lack of the enzyme argininosuccinate lyase (ASL). This enzyme is one of the enzymes that play a role in the urea cycle. The lack of ASL results in excessive accumulation of nitrogen, in the form of ammonia (hyperammonemia), in the blood. Ammonia is a neurotoxin, which means that it damages or inhibits the function of neurons, the cells of the central nervous system. Excess ammonia travels to the central nervous system through the blood, resulting in the symptoms and physical findings associated with the disorder. Estimates are that ASA affects roughly 1 in 70,000 live births. The onset of symptoms usually occurs at birth but may not be noticeable for days or weeks. In some children, the onset of symptoms may not occur until later during infancy or childhood.
Discovery
Pre-clinical
Clinical
Programmable gene editing tools such as CRISPR have the potential to revolutionise treatments for a wide range of diseases, such as genetic disorders and cancer. One of the key challenges in developing gene editing therapeutics is the ability to precisely deliver the gene editing molecular machinery to the target tissue and cell of interest, at a therapeutically relevant and safe level.  At Evox, we are developing exosome systems that are capable of being targeted to different cells and tissues and that can efficaciously deliver CRISPR and other gene editing technologies to the precise cells of interest.
≤ 5 rare genetic disease targets
Discovery
Pre-clinical
Clinical
mRNA or protein replacement

In March 2020, Evox entered into a transformative research collaboration and licensing agreement with Takeda. The collaboration is a five-target rare disease-focused deal, centred on our protein replacement approach in disease settings. The initial programs include Niemann-Pick Type C1 and an undisclosed rare disease.
≤ 5 neurodegeneration targets
Discovery
Pre-clinical
Clinical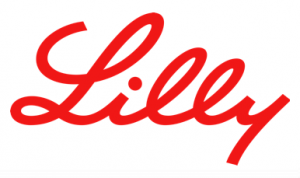 In June 2020, we signed a second transformative research collaboration and license agreement with Lilly. This 4-year, undisclosed five-target partnership is focused on targeted exosome-mediated delivery of siRNA to the central nervous system for the treatment of neurodegenerative diseases.